As multi-award winning events organisers, we have built an exceptional reputation for securing first class services for our clients, meaning you can be sure of the highest quality of service and the most competitive rates on the market.
The I Do Festivals group of companies deliver high end provisions for every aspect of a festival celebration. From our award winning event management service, to our 5* FSA rated catering service, marquee hire, boutique glamping, bar hire and services, silent discos, site design, festival flag hire and stage sound and lights - we supply the perfect event solution for our clients all in one place.
Have a look through the services we offer in-house, directly to you. Here you will find transparent downloadable price lists for every festival provision. Drop us a line today for a more bespoke quotation for your event.
​
Chi & partners, Glitterbox
CHI and Partners tasked us with the mission of putting on an awe-inspiring Christmas party for their company in our brand new central London venue, The Arch. We had the challenge of following the awesome summer party we provided for their staff and clients. In the brief, CHI requested a party that would be remembered for years to come, as well as being stylish and cool, following their chosen theme of Futuristic disco. Read below to see how we delivered the Christmas party of the season! On the 14th of December at The Arch in Vauxhall, the day had finally arrived for the Christmas party of the year! Slightly bias we know, but it proved to be just that. We arrived bright and early at the venue, with coffee in one hand and decorations in the other, ready to get our busy prepping period up and running! At all times keeping to exactly what our fab clients envisioned for their high-end event, we began to load in heaps (and heaps) of our illuminated, futuristic themed furniture and props. From our extremely snazzy illuminated dance floor, to our sparkling hanging disco balls, we began to get hyped about just how dazzling the rooms were beginning to look! One furniture piece that we are extremely proud of (and will happily show off about whenever possible) is our LED Geo Bar, where you could simply touch the top of the bar and it would change the colour of the bar – IF THAT'S NOT COOL THEN WE DON'T KNOW WHAT IS. The day flew by and before we knew it, we had our first guests arriving. With the rooms sparkling, we welcomed our guests in true VIP style. We took their coats and bags and swiftly handed them a glass of bubbly to begin the evening celebrations. Amongst the free flowing prosecco station, there were certainly a few men who rushed swiftly passed the prosecco to get to the ice buckets of chilled Peroni! They then headed upstairs to be welcomed into the upper gallery, where it seemed to offer the real 'wow' factor as soon as the guests walked in. Around the outside of the room we had enormous white illuminous towers that gave a real glow to the room, and made our floating stars shine and sparkle till the end of the night. We created an array of seating areas made up of white leather sofas with stylish coffee cubes to achieve the classy, yet chilled vibe that our clients had desired. We were dazzled by some of the outfits that were being paraded around the party, from people in matching sequin jackets, glitter flares and a massive shout out to the man who got really into it and painted himself head to toe in silver glitter (you won best dressed in our eyes!) It was then time to move downstairs for the long-awaited reveal of the Arch, where everybody knew that was where the party was really going to get started. As the guests followed the fairy lit path into the Arch, I think it's safe to say the guests seemed amazed at what we had transformed the space into! They walked in through a smoke screen to see a sparkling dance floor with the lights reflecting off the floating disco balls. Thanks to Lights and Beats, the stage was looking on pointe, where our headline act was ready and raring to tear up the dance floor. And that they certainly did - so much so that it was impossible to for TCFC crew to fight our way through the crowds to clear glasses! As the band took a break from their rocking set, The Street Food Catering Company served up three delicious Big Pan dishes. Small bowls of each dish was served by our lovely waitresses to our guests on the disco floor. Plenty of hot jerk chicken curry, aromatic Thai green curry and a scrummy three bean vegan chilli was made by our Chefs so that everyone could have a bit of everything! (drinking, eating and dancing all at the same time – what a dream). Now - what everyone had been waiting for... PUDDINGS. TSFCC did a great job serving the mini dessert bites to the guests on the dance floor for those who had any room left in their stomachs. The crew struggled their way through the crowds and returned with empty trays! Having a selection of mini bites is a great way to have a little or as much as you like – in our case, 17 brownie bites each seemed like a sufficient amount for our crew (we were working very hard!) On a sidenote, we should also give a shoutout to the entire company of CHI and Partners, for the amount of gin lovers they must have. The amount of gin and tonics our bartenders served was quite incredible, so fair play to you all!! This was the second event we have organized for CHI and we absolutely loved it once again and feel extremely happy that you chose to use us again! It was quite a different event to what we usually do (we weren't on a field in a marquee in the boiling sunshine) and we literally can't wait to do more events like this! From here at I Do Festive, we all hope you had a lovely Christmas and a happy New Year! #LetsCelebrate ​
We are quickly approaching our I Do Festive season so what better way to kick of Christmas celebrations than asking our Festival Bar Company for some festive inspiration! The team over at the Festival Bar Company have been working hard to come up with the best festive cocktails for our corporate festival events. Here are our 6 favourite festive cocktails to spice up your life... Red Rudolph 50ml Rum 1 Lemon Wedge 25ml Lemon Juice 25ml Grenadine Syrup Cranberry Juice Maraschino Cherry Add the rum, lemon juice and grenadine into a cocktail shaker filled with ice Shake, then strain into a cocktail glassAdd Cranberry juice to fill Garnish with a lemon wedge and maraschino cherry Gin and Ginger Cocktail 50 ml spiced gin Slice of fresh ginger Tonic water Orange peel for garnish Muddle the ginger in the bottom of a highball glass and fill with ice. Add ginTop up with tonic waterGarnish with orange peel Cranberry Mojito 2 tablespoons of fresh mint leaves 2 tablespoons of sugar ½ lime, cut into wedges Cranberry juice 25ml light rum Top with sparkling water Ice Garnish; lime zest, lime slices or fresh cranberries Muddle the mint, sugar and lime in a tall glass. Then add the ice, rum, cranberry juice and sparkling water, and stir. Garnish however you wish! Baileys Hot Chocolate 50ml baileys Original Irish Cream Hot chocolate powder Pour the baileys into your mug of choiceFollow the instructions of making a normal hot chocolateMix the two togetherFinish with some whipped cream! Gingerbread Bellini 350ml Prosecco A few drops of Lemon juice 1 tbsp of Gingerbread Syrup 50 ml Frangelico (Hazelnut Liqueur) Mix together the lemon juice, ginger cordial Add hazelnut liqueur Pour in the mixture into the champagne flutesTop up each glass with Prosecco Winter Spritz 50 ml Aperol 75 ml Champagne or Prosecco Ginger beer, to taste Orange slices and basil leaves, to garnish Pour the Aperol and fizz into a glass full of ice. Top up with ginger beer. Garnish with slices of orange and basil leaves. Contact us now to book your Festive Festival! Email - info@idofestivals.co.ukTelephone - 01329 448280 #LETSCELEBRATE ​
Announcing Our Very Special Partnership With EMG!
We are just a bit excited to announce that after an amazing first year working alongside EMG for our corporate events, that we have decided that moving into 2018, we are going to continue to partner up with them so that we can carry on producing first class corporate events with a difference throughout the UK. We believe we are a match made in corporate away day and events heaven! We bring the festival, they bring the activities and boom you have yourself a top event that your employees won't forget. To celebrate this, the ridiculously fabulous peeps at EMG arranged to take us out to sea for the day and what a day it was! One of the activities that EMG supply are rib rides, that can be as part of an activity such as a treasure hunt, or simply transport to and from your event. We have all had an amazing idea of making the rib ride the transport to a boutique corporate festival for 2018. Now THAT is arriving in style! We met EMG in the little quaint town of Lymington, who then took us over to the Rib boat to get ready! We all looked absolutely gorgeous in our waterproof, baggy fisherman trousers with braces! We jumped in, and off we went! None of us had been on a Rib boat before, but boy did we love it! Let me paint you a little picture... "Set sail on the Hudson, the wind in your h-arms, you get all the peace and quiet you always wanted. You can get back to nature" (Friends reference – if we have any fans here, like us). Although we weren't blessed with the best weather, it actually made it more fun and action-packed as we flew over the waves. Our skipper, Chris showed us the beauty of Hurst Castle and then said the tide was right for us to steer over towards the Needles. We sped over, skimming the water as we went. Chris told us this area was quite famous for shipwrecks – not too put you off too much! Pulling into the harbour, we jumped off the Rib and headed to the restaurant in all of our glorious waterproofs, walking past the unlucky people waiting for the ferry! Vicky and James picked the perfect location for a late lunch at The George. As we looked out to sea, our meals arrived, from lobster to prosecco - what more could you want! We were truly wined and dined whilst we chatted about our plans to create an even more amazing corporate festival events for next year, which cant come quick enough! As we waddled back to the Rib boat (with very full tummies), Chris was ready and waiting to help us on and take us back to Lymington. The moment we left the harbour we were met by the windy waves, which splashed up towards the boat soaking the left side (those on the right side stayed beautifully dry, those on the left – well…that's a different story). Thank you so so much EMG for a wonderful afternoon out at sea and treating us to a gorgeous meal! We couldn't recommend this experience enough and now we know what it's all about, it really places us in great position to explain to our valued clients the fun that they are going to have! Here's to a great partnership and to a fantastic 2018 – Cheers! Contact us now to book your Festival! Email - info@idofestivals.co.ukTelephone - 01329 448280 #LETSCELEBRATE ​
Welcome to the I Do Festivals Group. Here we deliver our own in house quality services for a celebration of any size. From an intimate birthday party, through to a festival wedding or corporate event, we create bespoke packages tailored to suit your requirement and budget. Booking an event with us means that you can be assured of a first class service, at affordable prices with a company you can trust.​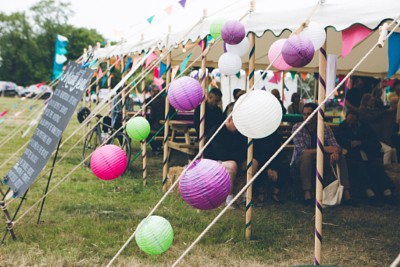 Want to take your Event to the next level?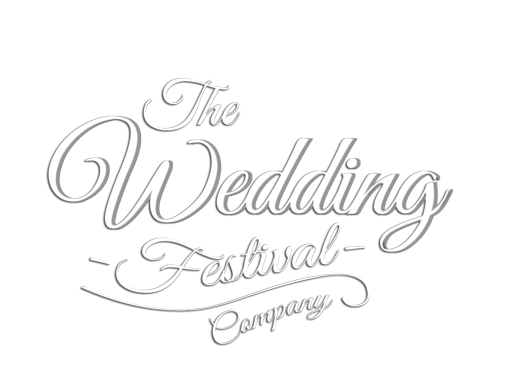 Our friendly and energetic team here at The Festival Bar Company can tailor our bar options specifically for your event, simply let us know your party requirements!
Our team of experienced mixologists and event organisers understand how stressful putting on an event can be, be it large scale or small! With The Festival Bar Company, you can rest assured that all your expectations will be met while our fast paced, friendly team will keep your bar running like clockwork

​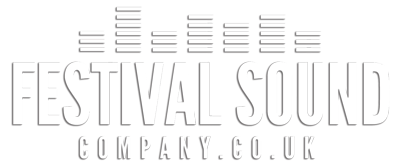 Having specialised in supplying fully engineered wedding festivals for some time now, we made the decision that it was vitally important to our clients, that in addition to the full provision of a festival, be that wedding, birthday or corporate, that we provided more options so that our customers could choose individuals services.
What this means, is that you can mix and match the first class services with peace of mind that we are experienced and know what is required to ensure your event runs smoothly.
In addition to the services we supply, you can equally talk to us about event managing your celebration, even if we are not your major supplier.
Getting your celebration on!
This group of companies has been established to ensure that we deliver choices and options to suit your budget. Every service has various packages to ensure that we cater for all budgets.
We have a friendly, knowledgeable and enthusiastic team that will readily put together a full quotation based on what you would like to add to your event from our range of services.
Anything and everything is possible with us to help you put that flare and magic into your big celebration.
Let's get your celebration on!
Hit the Download Here for our PDF
​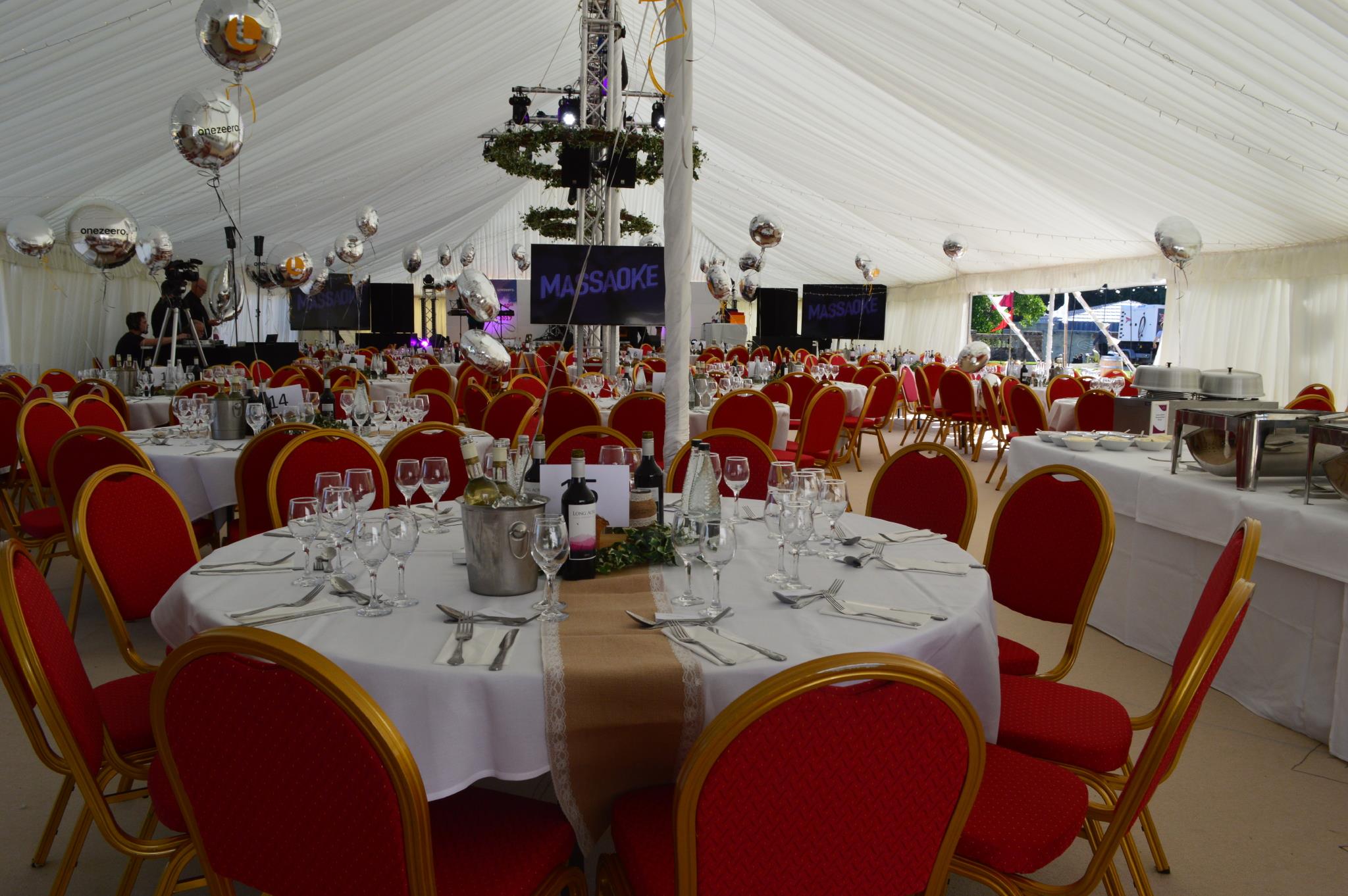 Organising an event of this scale can seem like a very daunting task, but with The Corporate Festival Company we make it exceptionally simple and hugely rewarding.
We have witnessed a significant influx of businesses that want to diversify their annual event into something that is more than a black-tie event with an awards ceremony. Most of our corporate events do still combine the formal meal and prize giving. However, the fundamental difference with our team, is that we deliver innovative, adapted activities whilst delivering excellence with meticulous attention to detail and a huge amount of fun!
With multiple venues within easy reach of most major cities, especially London, we present a fun packed, vibrant, on brand alternative based on celebrating your achievements and mapping out your goals. However, if you have your own venue, tell us about it. We are more than happy to work with venues across the UK and Europe.
​
We offer a tailor made, bespoke festival design and management service for our clients. This simply means that we become your design partners and offer expert advice and guidance on designing every aspect of your wedding festival from the venue hire down to the confetti colours.
With our unrivalled selection of boutique entertainment options, mouth wateringly tasty festival catering services and stunning festival flags, bunting and prop services, we will make your dream wedding festival a reality.
We pride ourselves on supplying at least eighty percent of everything that is required to deliver first class festival weddings with a difference. The beauty of this is that firstly, you don't have to worry about sourcing suppliers yourselves and lastly, we are not relying on third party suppliers. Here at The Wedding Festival Company, every bespoke wedding is planned with meticulous attention to detail. This ensures that you can cherish your day with your nearest and dearest and not have to worry about planning or running an event.

​
Our mouthwatering menu options are endless; please download a copy of our current menus for inspiration, but don't forget we can offer completely bespoke packages too.
We use only the freshest ingredients in our menus and all dishes are prepared and cooked on site, delivering our clients first class quality and service every time.
Our chefs can source and prepare pretty much any dish you require so just get in touch and we'll see how we can help!

​
Our traditional pole marquees are manufactured using only the highest quality of fabric and provide you with a beautifully elegant venue for any event.
All of our marquees are finished elegantly with treated Scandinavian pine king poles, natural fibre ropes, and Arabian shaped dollies to enhance the traditional aspect of the marquee.
The king poles are perfectly positioned for you to decorate with fairy lights or perhaps trailing ivy. The ropes look stunning as they are, but it is so simple to add some colour by adding bunting to them.
Our friendly and energetic team here at The Festival Bar Company can tailor our bar options specifically for your event, simply let us know your party requirements!
Our team of experienced mixologists and event organisers understand how stressful putting on an event can be, be it large scale or small! With The Festival Bar Company, you can be rest assured that all your expectations will be met while our fast paced, friendly team will keep your bar running like clockwork.

​
All of our tents as standard, come decorated with beautiful external bunting, external solar powered lamps and internal carpet.
We can provide extra touches of luxury and comfort at your requirement including extra beds, cushions, mirrors, additional bunting, lights and even welcome drinks! Additional luxury kits start from as little as £30.
Have something special in mind? Boutique packages available upon request, simply get in contact!
​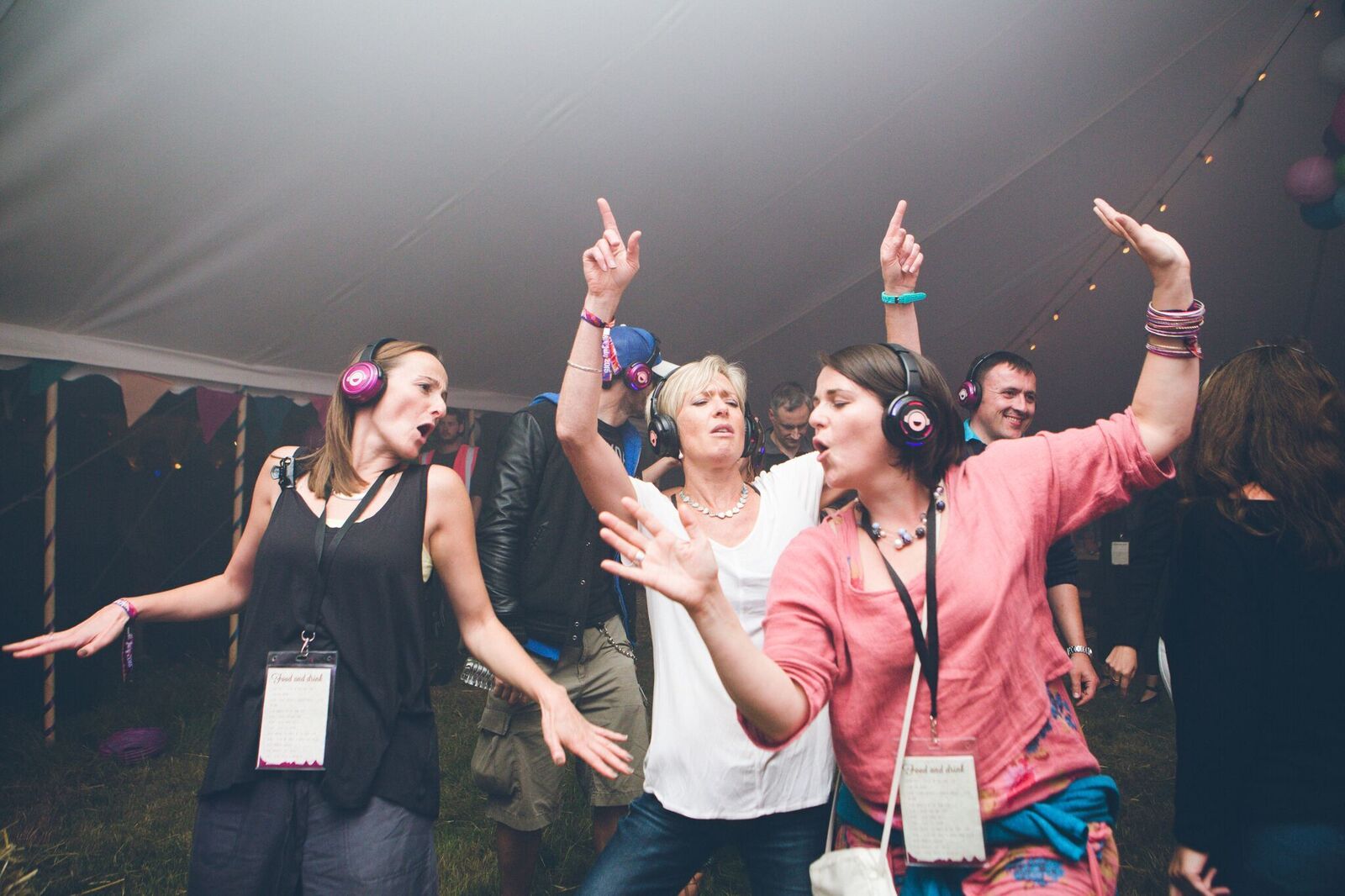 A silent disco is exactly the same as a regular disco except, there's no music! Until, of course you slip on a pair of our headphones and then you have the experience of 3 DJ's playing in one room!
You and your guests can seamlessly flick between 3 channels of audio, meaning if you don't like the song on one channel, you can quickly flick to the next and keep dancing.

​
The Festival Sound Company can provide full event solutions for any occasion.
· PA Hire and event production
· Lighting hire for all occasions
· Full stage hire
· Corporate event production
· Video and projection services
We use only top of the range industry standard PAs, Monitors, Mics and Mixing consoles for our events so you can be assured that you will not receive better quality at such competitive rates as with us.
​
All of our flags are hand made out of lightweight silk polyester so they fly easily in light winds as well as being extremely durable for outdoor use.

With a multitude of striking designs and colours available, as well as bespoke designs available on request, you can be sure to bring your event to life with a hire from us
​
Take a dive into our world of elite live music, top London DJs and the hottest world class acts on the scene right now. Contemporary laser shows, exclusive dance acts combined with taste tantalising Christmas party cuisine. Without doubt Central London's finest party atmosphere.