As multi-award winning events organisers, we have built an exceptional reputation for securing first class services for our clients, meaning you can be sure of the highest quality of service and the most competitive rates on the market.
The I Do Festivals group of companies deliver high end provisions for every aspect of a festival celebration. From our award winning event management service, to our 5* FSA rated catering service, marquee hire, boutique glamping, bar hire and services, silent discos, site design, festival flag hire and stage sound and lights - we supply the perfect event solution for our clients all in one place.
Have a look through the services we offer in-house, directly to you. Here you will find transparent downloadable price lists for every festival provision. Drop us a line today for a more bespoke quotation for your event.
​
Announcing Our Very Special Partnership With EMG!
We are just a bit excited to announce that after an amazing first year working alongside EMG for our corporate events, that we have decided that moving into 2018, we are going to continue to partner up with them so that we can carry on producing first class corporate events with a difference throughout the UK. We believe we are a match made in corporate away day and events heaven! We bring the festival, they bring the activities and boom you have yourself a top event that your employees won't forget. To celebrate this, the ridiculously fabulous peeps at EMG arranged to take us out to sea for the day and what a day it was! One of the activities that EMG supply are rib rides, that can be as part of an activity such as a treasure hunt, or simply transport to and from your event. We have all had an amazing idea of making the rib ride the transport to a boutique corporate festival for 2018. Now THAT is arriving in style! We met EMG in the little quaint town of Lymington, who then took us over to the Rib boat to get ready! We all looked absolutely gorgeous in our waterproof, baggy fisherman trousers with braces! We jumped in, and off we went! None of us had been on a Rib boat before, but boy did we love it! Let me paint you a little picture... "Set sail on the Hudson, the wind in your h-arms, you get all the peace and quiet you always wanted. You can get back to nature" (Friends reference – if we have any fans here, like us). Although we weren't blessed with the best weather, it actually made it more fun and action-packed as we flew over the waves. Our skipper, Chris showed us the beauty of Hurst Castle and then said the tide was right for us to steer over towards the Needles. We sped over, skimming the water as we went. Chris told us this area was quite famous for shipwrecks – not too put you off too much! Pulling into the harbour, we jumped off the Rib and headed to the restaurant in all of our glorious waterproofs, walking past the unlucky people waiting for the ferry! Vicky and James picked the perfect location for a late lunch at The George. As we looked out to sea, our meals arrived, from lobster to prosecco - what more could you want! We were truly wined and dined whilst we chatted about our plans to create an even more amazing corporate festival events for next year, which cant come quick enough! As we waddled back to the Rib boat (with very full tummies), Chris was ready and waiting to help us on and take us back to Lymington. The moment we left the harbour we were met by the windy waves, which splashed up towards the boat soaking the left side (those on the right side stayed beautifully dry, those on the left – well…that's a different story). Thank you so so much EMG for a wonderful afternoon out at sea and treating us to a gorgeous meal! We couldn't recommend this experience enough and now we know what it's all about, it really places us in great position to explain to our valued clients the fun that they are going to have! Here's to a great partnership and to a fantastic 2018 – Cheers! Contact us now to book your Festival! Email - info@idofestivals.co.ukTelephone - 01329 448280 #LETSCELEBRATE ​
A new and exciting addition from the Lights and Beats team!
TaDah!!!We have been busying away over the last few weeks to bring an exciting new addition to our packages. Working with Lights and Beats, our incredible sound and lights team, we are introducing to our packages the mega inflatable outside stage! This summer we got to use this outdoor stage on a few of our amazing sunny summer festivals! Here's why the outdoor stage is the best addition you could make to your corporate or wedding festival! Firstly, it completely draws the whole site together bringing in real festival vibes, which is great for us to offer to you! It's a major player in the festival world, and is the ultimate stage to really tie into the theme. It really offers the feeling of being at a major festival, with a PA and lighting rig so good it makes you feel like you are partying at Glastonbury or Bestival! Not only does this look as good as any sub-stage at a major commercial festival, but the quality is most definitely on par! The way we work with our clients is that they are absolutely free to book their own bands or use bands that we suggest. However, of course booking bands and musicians can be expensive! Secondly, just to make it truly have a festival atmosphere, using this stage allows you to have the flexibility of offering both indoor and outdoor stages to your guests. Just imagine having a chilled acoustic band indoors, and an awesome rocking band outside, so your guests can flutter between all the different sounds. And what better way to end your night then boogieing underneath the stars?! Thirdly, in our packages the stage comes with a fully trained light and sound engineer, to make sure nothing goes wrong on your day. They are there throughout the whole day, which can give you the peace of mind to enjoy your fabulous musical line up. The stage can hold up to a whooping 12 piece band! Imagine the funky sounds that can be soaring across your site!! One of the reasons that our bands love working with us so much and why we secure preferential rates is that they don't have the worry of bringing their own PA equipment or sound engineer which is a major cost to them. They can simply rock up, plug in, sound check and play safe in the knowledge that their sound will be engineered and of course that there is an electric light package to really help showcase them to the audience. Lastly, your sound stage and lights package is really worth paying for, as when you calculate the cost savings that you can achieve from the bands if a good package is provided, versus each band providing their own equipment, it becomes a no brainer! It's way more affordable than you think! Get in touch today for more information about this thrilling new addition to our festivals! Contact us now to book your Festival! Email - info@idofestivals.co.ukTelephone - 01329 448280 #LETSCELEBRATE ​
The Summer Retreat for Procurement Leaders brought The I Do Festivals crew to one of our newest and most exciting venues - Henhaw Farm in glorious Surrey! The delegates were greeted by the smiling faces of our team, who ferried their luggage into their luxury bell tent accommodation, all while ushering them inside for lovely warm welcome drinks to kick them off for a day of ice breakers and presentations… A much needed break was then taken by our guests, ready to indulge in our famous Spanish Paella - all that hard work meant the carbs were obligatory, even more so to power them through the rest of the day's activities and of course, so they were prepped to party the night away with us! After the day of conferencing, our guests treated themselves to some time to refresh themselves ready for their dinner and a fun filled night ahead! The first act of the night RemedySounds, opened his set while all our hungry guests were tucking into their scrumptious Hog Roast – obviously served with all the trimmings, we'd never forget the crackling! After getting down to RemedySounds, one of our fave acts The Smiley Campbell Band stormed the stage to perform some of their awesome modern chart covers for the crowds! Our lovely guests from Procurement Leaders were then treated to their first serving of our delicious cones of chips – keeping hungry stomachs at bay is what we do! They could even sit and enjoy our toasty warm fire pits as well, soaking in the atmosphere of the night! Of course it wouldn't be an I Do Festivals summer party without the legendary silent disco to keep the party going strong… The tunes were flowing, shapes were being thrown and some muscles were definitely being pulled! Que the second serving of our chips to sooth the pain (and embarrassment!)2am rolled around quick and they did NOT want the party to end, but we ensured they were all tucked into bed; ready and raring to go for the sports day in the morning… Our guests gladly filled up on the Full English Breakfast Baps to start them off, particularly after a night of heavy partying! We knew this would also give them the burst of energy needed in order to partake in the ultimate sports day we had planned for them.Guests had to compete in 7 events throughout the morning in their teams, these were:- Walk the Plank- Ski slalom- Surf simulator- Egg and Spoon Race- Sac Race- Bean Bag Race- Space Hopper Race The teams then had to fight it out in a Sumo Suit battle – making for some hilarious memories we're sure! Moving on to the Tug of War, where true team spirit and strength prevailed… The Grand Finale of the Procurement Leaders Sports Day 2017 was a test of agility, speed and stamina – our ultimate Assault Course! Every single guest had to relay race through the course, underneath scramble nets, through the giant mangles and down the slides! The Sports Day ended with the winner being announced and awards being given - Best Sports Person and Biggest Gaff of the day! All in all, the Summer Retreat was a true hit! Thank you so much to Procurement Leaders for being such good sports and well done to the White Stripes for winning the sports day!See you again soon, Henhaw! Chloe & Esmexxxx Contact us now to book your Festival! Email - info@idofestivals.co.ukTelephone - 01329 448280 #LETSCELEBRATE ​
Welcome to the I Do Festivals Group. Here we deliver our own in house quality services for a celebration of any size. From an intimate birthday party, through to a festival wedding or corporate event, we create bespoke packages tailored to suit your requirement and budget. Booking an event with us means that you can be assured of a first class service, at affordable prices with a company you can trust.​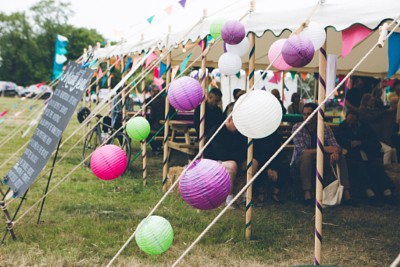 Want to take your Event to the next level?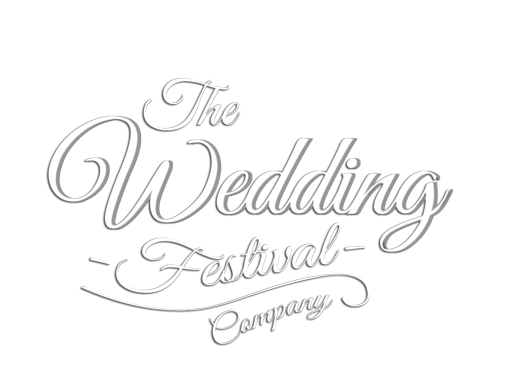 Our friendly and energetic team here at The Festival Bar Company can tailor our bar options specifically for your event, simply let us know your party requirements!
Our team of experienced mixologists and event organisers understand how stressful putting on an event can be, be it large scale or small! With The Festival Bar Company, you can rest assured that all your expectations will be met while our fast paced, friendly team will keep your bar running like clockwork

​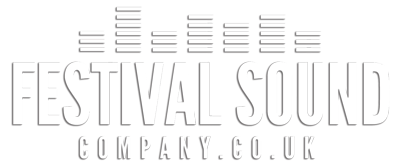 Having specialised in supplying fully engineered wedding festivals for some time now, we made the decision that it was vitally important to our clients, that in addition to the full provision of a festival, be that wedding, birthday or corporate, that we provided more options so that our customers could choose individuals services.
What this means, is that you can mix and match the first class services with peace of mind that we are experienced and know what is required to ensure your event runs smoothly.
In addition to the services we supply, you can equally talk to us about event managing your celebration, even if we are not your major supplier.
Getting your celebration on!
This group of companies has been established to ensure that we deliver choices and options to suit your budget. Every service has various packages to ensure that we cater for all budgets.
We have a friendly, knowledgeable and enthusiastic team that will readily put together a full quotation based on what you would like to add to your event from our range of services.
Anything and everything is possible with us to help you put that flare and magic into your big celebration.
Let's get your celebration on!
Hit the Download Here for our PDF
​
Organising an event of this scale can seem like a very daunting task, but with The Corporate Festival Company we make it exceptionally simple and hugely rewarding.
We have witnessed a significant influx of businesses that want to diversify their annual event into something that is more than a black-tie event with an awards ceremony. Most of our corporate events do still combine the formal meal and prize giving. However, the fundamental difference with our team, is that we deliver innovative, adapted activities whilst delivering excellence with meticulous attention to detail and a huge amount of fun!
With multiple venues within easy reach of most major cities, especially London, we present a fun packed, vibrant, on brand alternative based on celebrating your achievements and mapping out your goals. However, if you have your own venue, tell us about it. We are more than happy to work with venues across the UK and Europe.
​
We offer a tailor made, bespoke festival design and management service for our clients. This simply means that we become your design partners and offer expert advice and guidance on designing every aspect of your wedding festival from the venue hire down to the confetti colours.
With our unrivalled selection of boutique entertainment options, mouth wateringly tasty festival catering services and stunning festival flags, bunting and prop services, we will make your dream wedding festival a reality.
We pride ourselves on supplying at least eighty percent of everything that is required to deliver first class festival weddings with a difference. The beauty of this is that firstly, you don't have to worry about sourcing suppliers yourselves and lastly, we are not relying on third party suppliers. Here at The Wedding Festival Company, every bespoke wedding is planned with meticulous attention to detail. This ensures that you can cherish your day with your nearest and dearest and not have to worry about planning or running an event.

​
Our mouthwatering menu options are endless; please download a copy of our current menus for inspiration, but don't forget we can offer completely bespoke packages too.
We use only the freshest ingredients in our menus and all dishes are prepared and cooked on site, delivering our clients first class quality and service every time.
Our chefs can source and prepare pretty much any dish you require so just get in touch and we'll see how we can help!

​
Our traditional pole marquees are manufactured using only the highest quality of fabric and provide you with a beautifully elegant venue for any event.
All of our marquees are finished elegantly with treated Scandinavian pine king poles, natural fibre ropes, and Arabian shaped dollies to enhance the traditional aspect of the marquee.
The king poles are perfectly positioned for you to decorate with fairy lights or perhaps trailing ivy. The ropes look stunning as they are, but it is so simple to add some colour by adding bunting to them.
Our friendly and energetic team here at The Festival Bar Company can tailor our bar options specifically for your event, simply let us know your party requirements!
Our team of experienced mixologists and event organisers understand how stressful putting on an event can be, be it large scale or small! With The Festival Bar Company, you can be rest assured that all your expectations will be met while our fast paced, friendly team will keep your bar running like clockwork.

​
All of our tents as standard, come decorated with beautiful external bunting, external solar powered lamps and internal carpet.
We can provide extra touches of luxury and comfort at your requirement including extra beds, cushions, mirrors, additional bunting, lights and even welcome drinks! Additional luxury kits start from as little as £30.
Have something special in mind? Boutique packages available upon request, simply get in contact!
​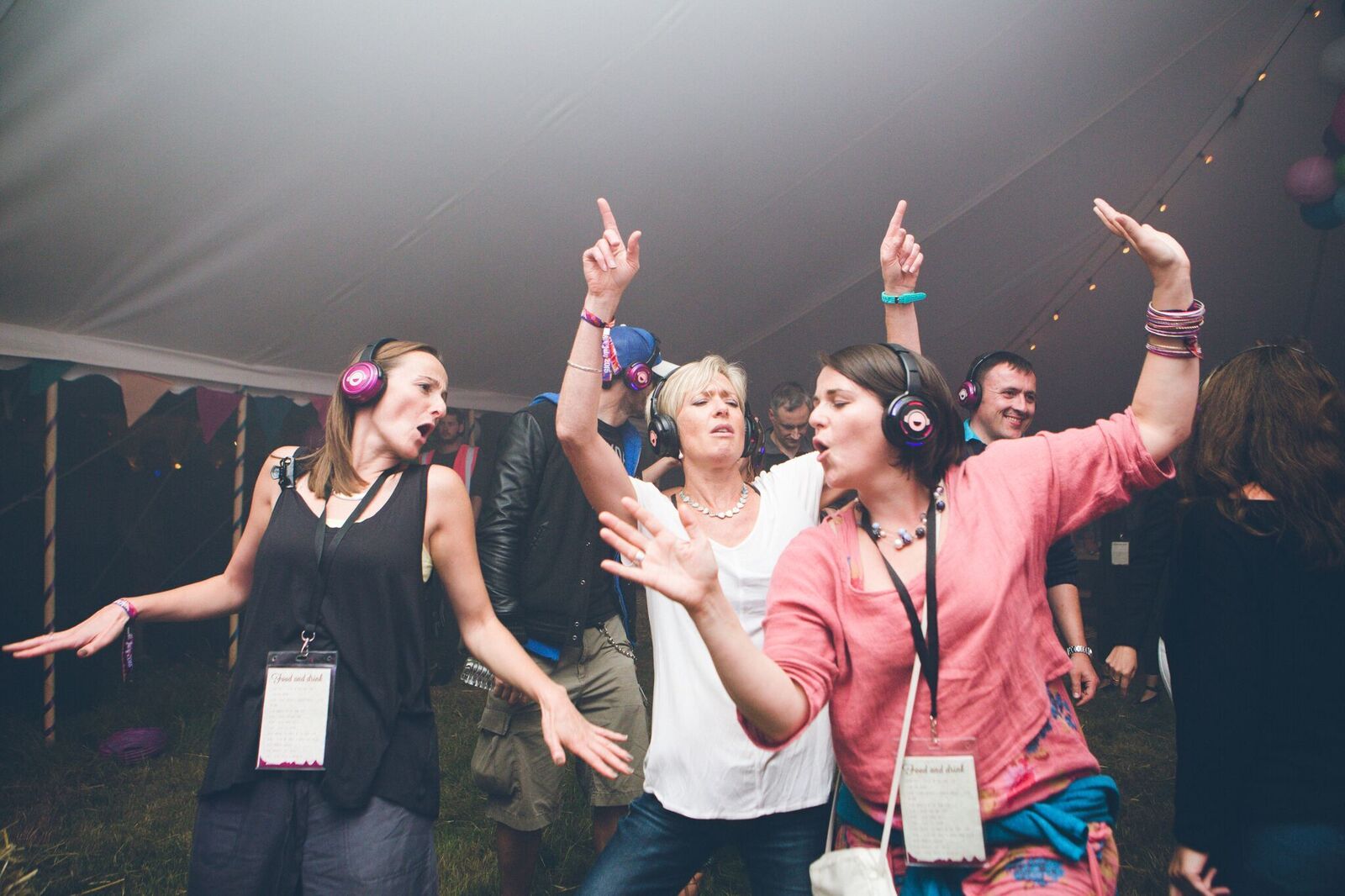 A silent disco is exactly the same as a regular disco except, there's no music! Until, of course you slip on a pair of our headphones and then you have the experience of 3 DJ's playing in one room!
You and your guests can seamlessly flick between 3 channels of audio, meaning if you don't like the song on one channel, you can quickly flick to the next and keep dancing.

​
The Festival Sound Company can provide full event solutions for any occasion.
· PA Hire and event production
· Lighting hire for all occasions
· Full stage hire
· Corporate event production
· Video and projection services
We use only top of the range industry standard PAs, Monitors, Mics and Mixing consoles for our events so you can be assured that you will not receive better quality at such competitive rates as with us.
​
All of our flags are hand made out of lightweight silk polyester so they fly easily in light winds as well as being extremely durable for outdoor use.

With a multitude of striking designs and colours available, as well as bespoke designs available on request, you can be sure to bring your event to life with a hire from us
​